Function bands
Looking for a band for your party, wedding, corporate event, or just a good time? One of the bands below should fit the bill - if not, let me know your requirements and I'll tailor something to the occasion.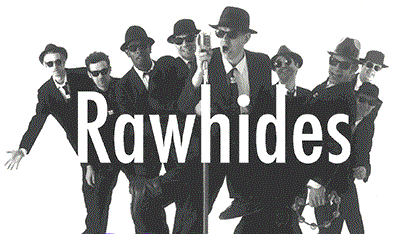 The Rawhides are a 10-piece, high energy show band in the style of the Blues Brothers, paying tribute to the great soul and R'n'B classics. Complete with suits, boots and shades, we'll get any dance floor jumping with numbers such as Midnight Hour, Peter Gunn, Knock on Wood, Take Me To The River, Mustang Sally and many more. Sweet Soul Music indeed.
The Jazz Genies
The Jazz Genies will provide the perfect backing for any function. We perform at weddings, charity fundraisers, parties, and indeed any social occasions. We have a broad repertoire, and are expert at tailoring a set to an audience - every gig is different, and we can provide gentle and sophisticated background music, lively and funky stompers, or anything in-between according to circumstances.
We are extremely flexible, and can perform as anything from a duo to a quintet (the lamp is quite roomy inside...). Let us know your requirements, and we'll sort out something appropriate for you.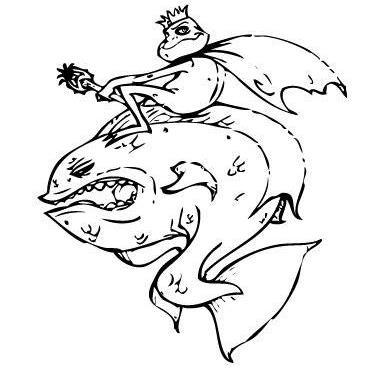 King Toadfish and the All-Weather Riders
According to our Facebook page, we are a multi-genre band playing blues, folk, jazz and klezmer. In fact, we are just as likely to play something by Prince, a soul classic, or some early rock'n'roll. With three horns, blues harp, accordion, keyboards (sometimes two), guitar, bass, drums and congas, we have the firepower to inflict serious damage on any genre. Collateral damage usually involves any nearby dance floor taking a heavy pummeling. We have a devoted following in the watering holes of North-East London (the band is the sound of the Lee Valley Delta), but will travel much further afield to bring joy to any function.